---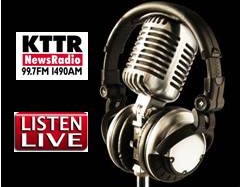 Click Above for
Rolla Bulldog Football
Live Streaming
---
Unbeaten Pumas await visit from Miners
on October's first weekend
Fresh off its first victory of the 2014 season, Missouri S&T will head to the road once again to challenge the Great Lakes Valley Conference's last undefeated team as it takes on Saint Joseph's College Saturday in a noon contest in Rensselaer, Ind.

The Miners, 1-3 overall and 1-1 in the GLVC after winning 28-21 at Southwest Baptist last week, will face a 4-0 Saint Joseph's team that pulled out its conference opener last week. The Pumas scored with under two minutes to play to take a 35-33 decision at McKendree.

Tate Borlik fired a 23-yard touchdown pass to Addison Dellinger with 1:57 remaining to give the Pumas the lead for good, culminating a night that saw him go 17-of-26 through the air for 281 yards and two touchdowns. He helped Saint Joseph's triumph on a night where they allowed a season-high 500 yards of offense, but accumulated 313 through the air in a game when it was held to nearly one-half of its season average on the ground.

The Pumas have the GLVC's top rushing offense, which includes three of the conference's top ten individuals in that category. Braxton Shelton heads the list with 505 yards on 88 carries, while Mike Anderson has 231 yards and Kobi Cook 215 in three games of action. The Pumas are averaging 260.8 yards per game on the ground, the 14th-best mark in NCAA Division II.

Borlik has completed 60-of-109 passes (55.1 percent) for 723 yards and six touchdowns, with his top target being EJ Woody with 13 catches for 236 yards.

On the defensive side of the ball, the Pumas have the league's second-best run defense which is allowing only 98.8 yards a game. Linebacker Gary Yeoman leads the way with 26 tackles and fellow linebacker Joel Wimbley has 25; the two have combined for 13 tackles behind the line of scrimmage. Cornerback Tracy Whitehead leads the GLVC with three interceptions out of the five recorded by the Pumas this season.

The Miner defense is coming off a record-tying performance in S&T's win at SBU, as it recorded 14 quarterback sacks to tie the NCAA Division II mark and also break the school and conference records for a single game. Linebacker Zach Melber (St. Louis, Mo./Oakville), named Monday as the GLVC's "Player of the Week", had three of the sacks among his ten tackles in the contest to earn the honor.

S&T's 14 sacks also moved it to the top of the national rankings for quarterback sacks in Division II, as the Miners have 20 through the first four games of the season. Eight Miners posted sacks in Saturday's win and 11 different players have at least one this season, led by Jacob Nutt (Pacific, Mo./Pacific) and Daleroy Davey (Kansas City, Kan./Turner) with four apiece.

Nick Kruse (Cuba, Mo./Cuba HS) leads the Miners with 28 tackles, while safety Dawan Ferguson (St. Louis, Mo./Riverview Gardens) has recorded 26.

Lamar Wilkes (Maryland Heights, Mo./Pattonville), who earned the league's "Player of the Week" honor on the offensive side of the ball, went 13-of-22 in his debut at quarterback and finished with 300 yards and three touchdowns. Wilkes threw two of his scoring passes to Melvin Stovall (Los Angeles, Calif./Lancaster), who also tied a GLVC record Saturday with his seventh career game with at least 100 yards in receptions.

Stovall has caught 27 passes for 444 yards and five touchdowns, ranking second in the GLVC in both receptions and yardage. Nick Taylor (Wichita, Kan./Southeast HS) has hauled in 16 passes for 157 yards and Leon Moody (St. Louis, Mo./DeSmet Jesuit HS) has caught 13 for 132 yards. Scott Hendricks (Kechi, Kan./Maize HS) heads the S&T ground game with 109 yards on 37 carries.
---